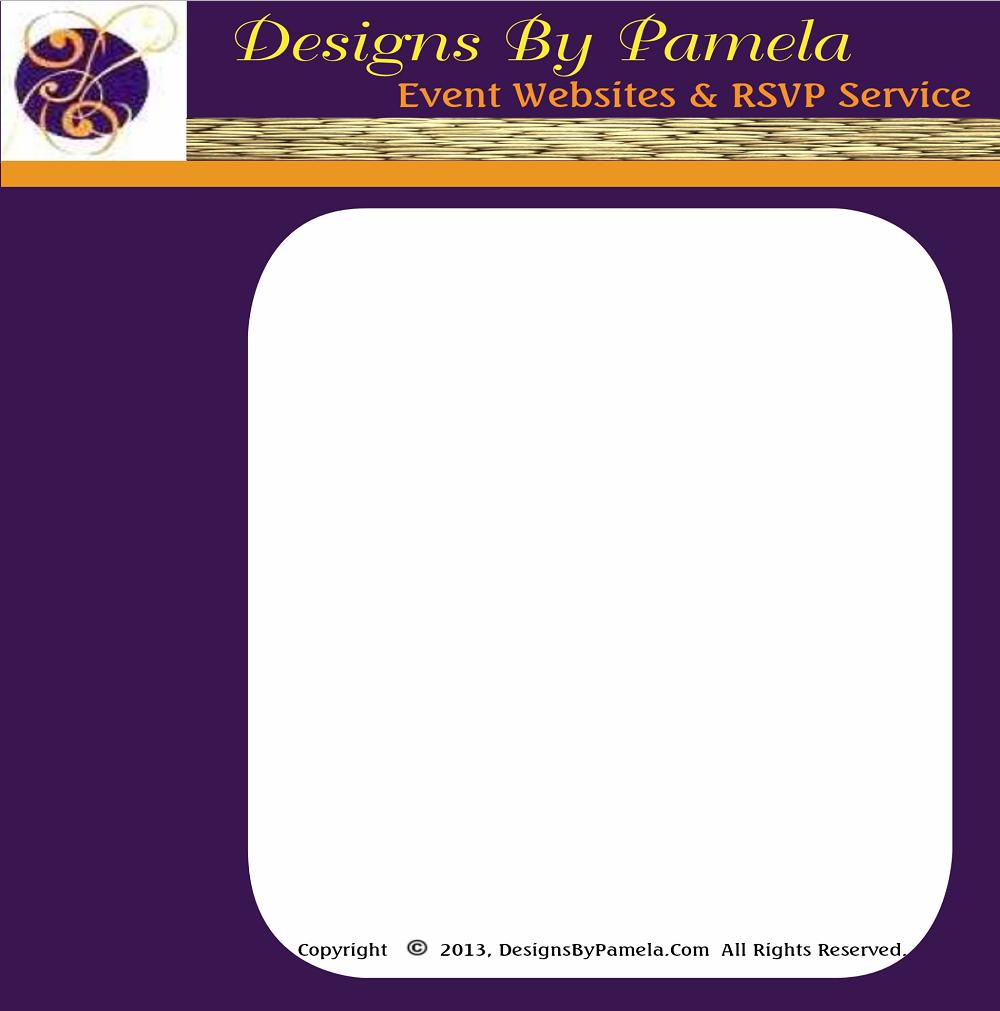 Issues with this site or suggestions for site, please submit details to Webmaster@designsbypamela.com


Designs By Pamela * P.O. Box 59548 * Schaumburg, IL 60159 * 847-715-8072
Sign Me Up!!
Go To
Request Estimate
and provide some basic information about your event needs. We'll then chat to define what all features you would like your site to provide. I'll then generate an estimate for you. If you approve the estimate, then you will be on your way one less thing to worry about!!




How It Works
* The purpose of an Event site is to provide all the details for a multi-day event, like a class reunion, club rally, or conference. The basic Electronic invitations have a single invitation page, but Event sites have multiple pages, to communicate much more information to your guests/attendees, accept RSVPs for "sub" events, collect payments, etc, etc. Event sites are built to meet your specific needs, so pretty much whatever you need, I can do.

* Emails are generated, to everyone on your guest list, that include a link to your event site.

Guest Experience
* Your guests/attendees would go to your event site to get all the details for your event, to register, and submit payments, if desired. Your registration page would be customized to collect whatever information you need, as well as, providing several payment options, including PayPal or popmoney

Manage My Event
* You, as the host, will receive an email when an attendee has RSVPd. In addition, you will have access to an App called Manage My Event. This app will allow you to display all guests that have RSVPd, get the total number of guests attending, and generate eVites for people that you want to add to your guest list





Conferences, Club Events, Class Reunions and more!!

Visit the
Demo Sites
to get a feel for a Multi-Day Event Site. Keep in mind that your site would be customized for you and your event.